Topics
Your Assignment
For your assignment, you'll take a photo from which you'll create a still-life pastel drawing using the Photoshop techniques we've learned in this module.
Take your own photo of natural still life. It needs to be either a vegetable, fruit, a plant or a natural stone.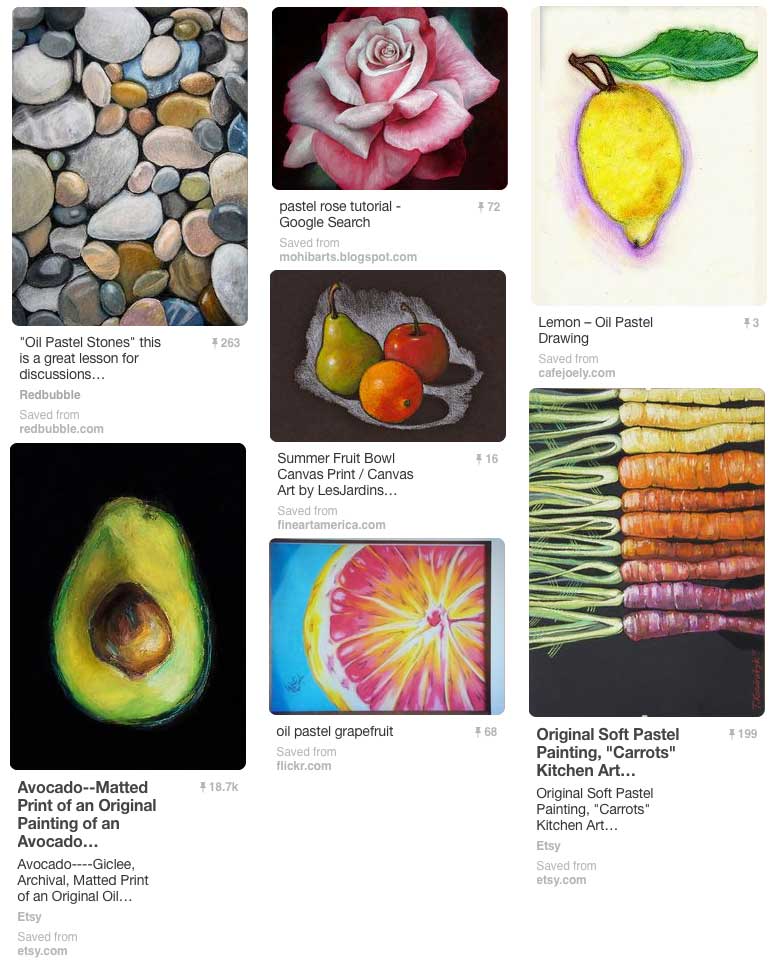 Some examples from my pastels Pinterest board.
Your Photoshop canvas needs to measure: 8" x 10" at 300dpi in RGB. It can be horizontal or vertical. Choose the orientation based on the orientation of your subject.
Grading
You'll be graded on:
Brush creation.
Brush use.
Final artwork execution.
The resolution set as directed.
Your layers are all named.
Non-destructive editing.
Save progressive version in Layer Groups.
Show progress in Layer Comps.
Deliverables
Save your file as Last Name, First Name, Group #, Pastel Drawing.psd
Do not flatten layers.
Zip-compress the .psd file, then submit on Brightspace.
There should be no type in your file.