DesignThinkers
Toronto, November 6, 7, 8, 2017
This trip is open second & third year Graphic Design students on a voluntary basis. No partners or friends are allowed from outside the program. If you choose to attend, you may miss some classes. It will be up to you to ensure that you don't fall behind.
The trip will cost approximately $400. Here's the breakdown:
$85 for the bus there and back.

The cost of the bus will be less, if the subsidy from the Students' Association comes through. Stay tuned.
Payment for the bus by students has not yet been arranged because the subsidy has not been established. Don't worry about payment for now. We can settle this later.

$95 for two nights in the hotel.
$226 to attend the conference & the studio tours.

That's $168 + HST for the conference if you register before Oct 6!
or starting October 7, $187.50 + HST.
Studio Open Doors is $20 + HST
Total: $226
The only other item you'll be responsible for is your food and drink in Toronto.
The coach bus will leave from the front of the College (C building) on November 6th at 7:00am. Departure from Toronto to return to Ottawa on Friday, November 8th at about 5pm for return to the front door of the college before midnight.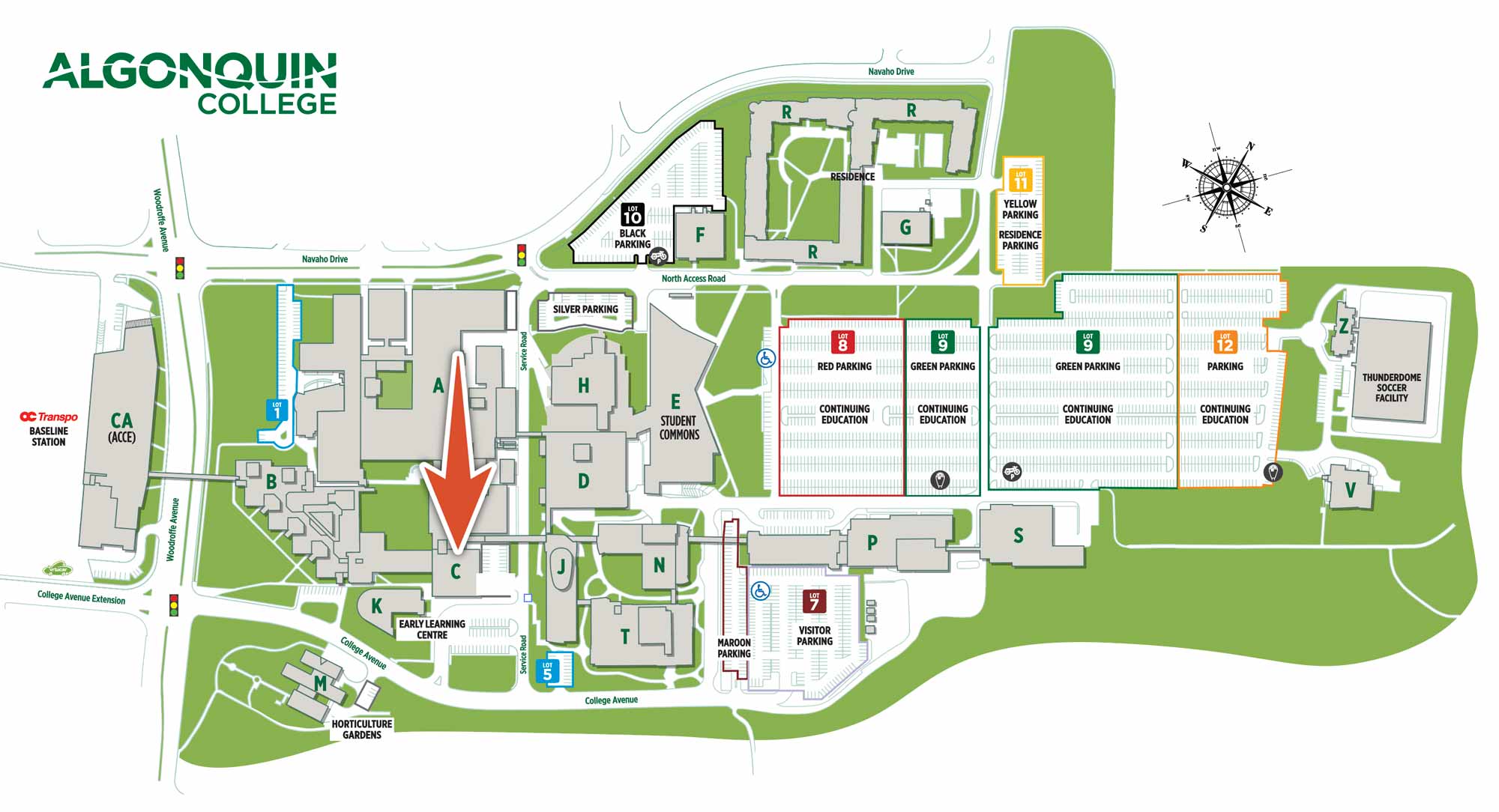 Hotel
We'll be staying at the Holiday Inn Downtown [Google Map]. There will be four people per room. One person per room needs to be assigned to pay for it. The three others can reimburse the person who's paid.
Bus
It's customary to give the driver a tip upon arrival back at the College. $2/passenger is standard. We'll need someone to collect the funds.
Studio Open Doors
Once we arrive at the hotel, you'll be free to grab a bite then make your way to the RGD's offices to pick up your passport for the studio tours. Studio Open Doors starts at 2:00pm on Monday, November 6th.
The main part of the conference starts Tuesday, November 7th and Wednesday the 8th. We'll walk from the hotel to the conference centre.
Register with your Algonquin e-mail address.
Use the discount code I sent you on Canvas.
Choose the

Student RGD - 2 Days

option.
Choose an option from each of the Studio Open Doors drop-down menus.
Don't choose any other activities.
Portfolio Reviews
There are portfolio reviews during the conference. You'll be responsible for signing up and paying for them. Read more about them here…
What happens to my classes?
The week of November 6-10 will be treated as a slack week. You may have some classes. This will be up to your teachers on an individual basis. Please don't treat this as a week off. Take responsibility for your assignments in each of your courses.
More information about the trip will be posted here, so stay tuned. Question? E-Mail Al.