Your Assignment
Your assignment is to draw a simple object and its package. Take some time to think of an object that's either revolved or extruded. It can be made of multiple parts. See the most excellent co-ax cable pictured below.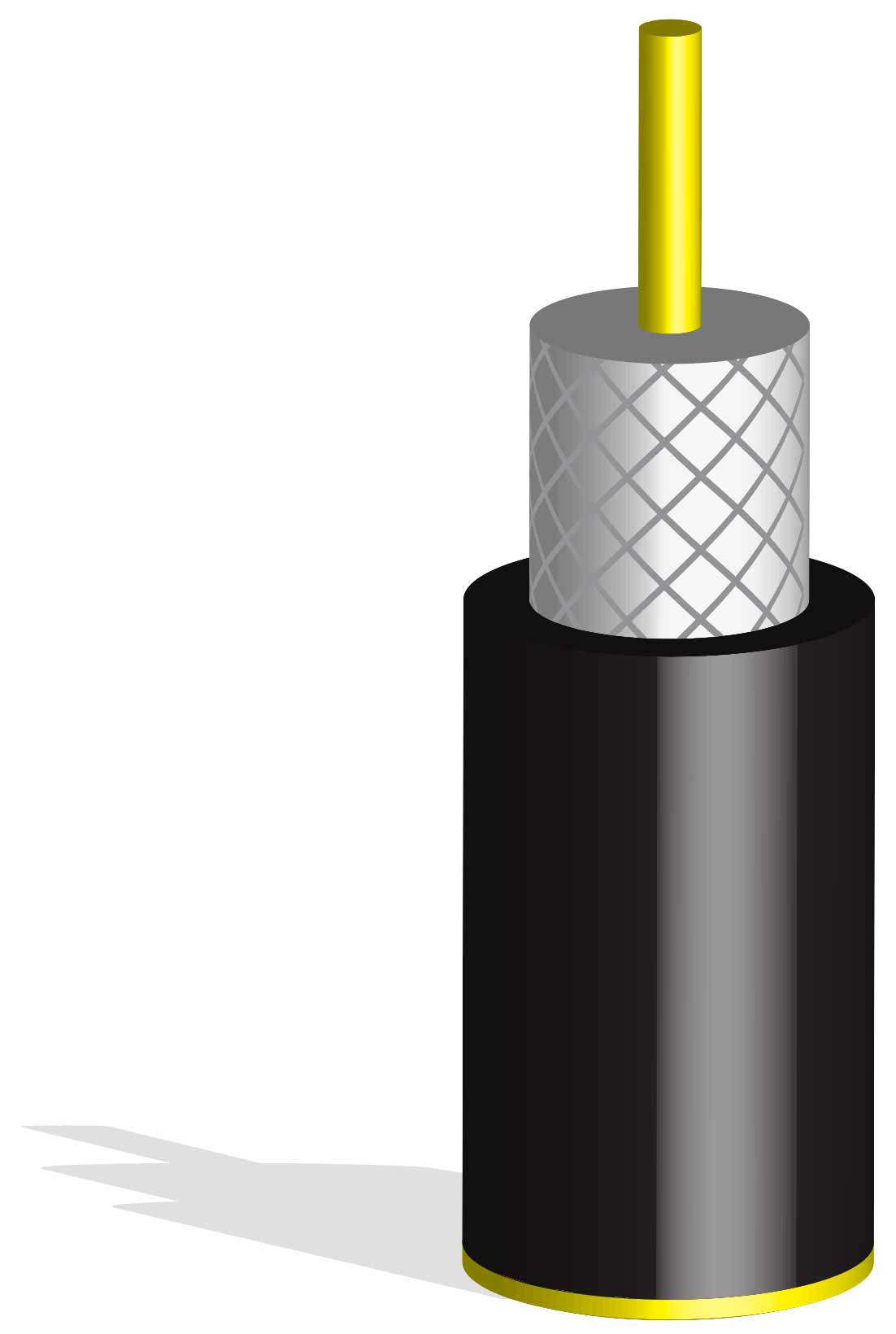 This artwork has impact. It's simple to create. Note the cool cast shadow. That's all me.
Specifications
Create a tabloid page in Illustrator, in CMYK. Use the default Print Preset. You can use either a landscape or portrait orientation. Use the best orientation for your layout.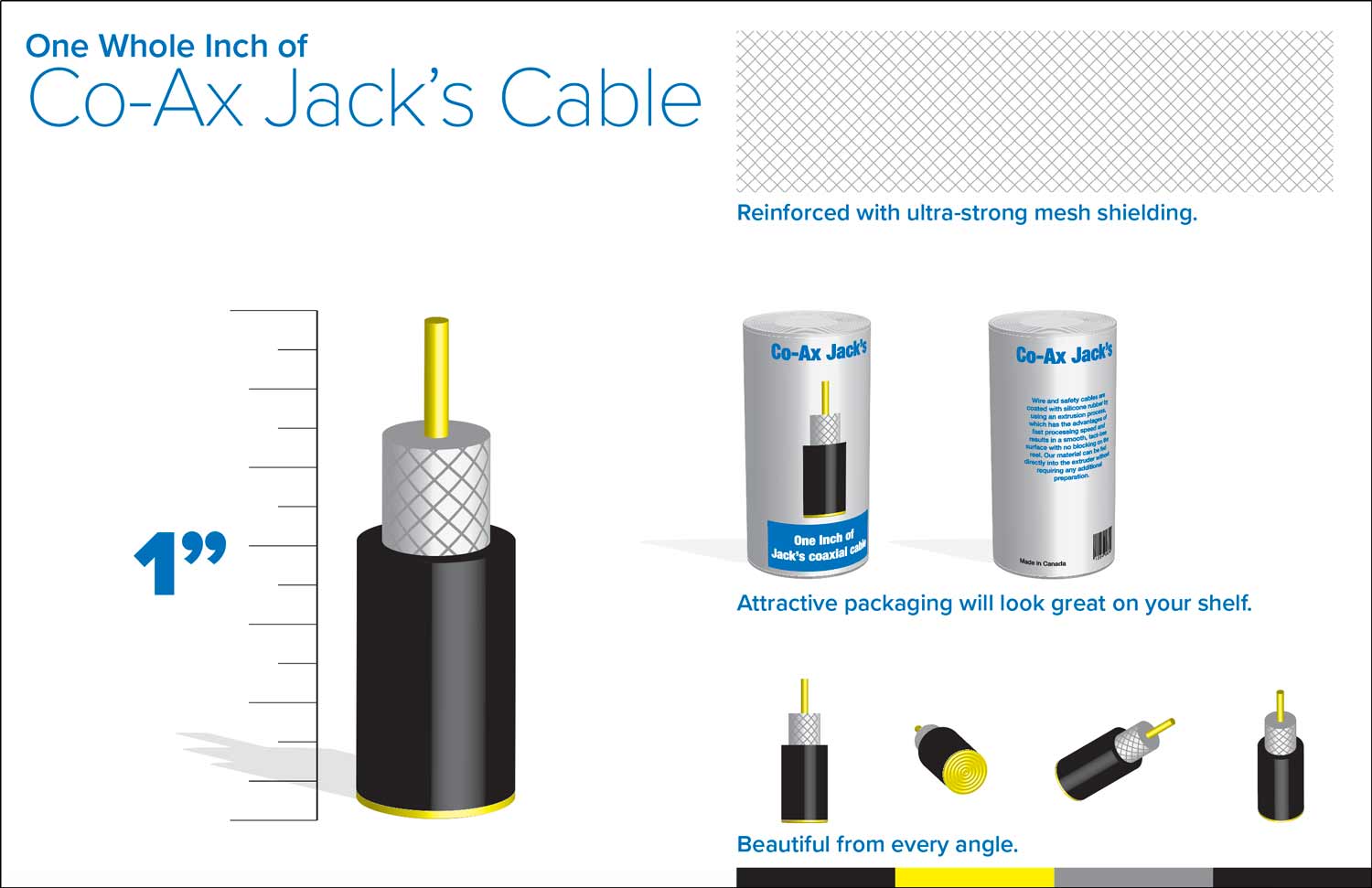 Include these required elements:
A title
A hero shot of your object
Show your packaging with mapped artwork.
Create a limited colour scheme for your layout.
Use only fonts from TypeKit.
You don't need to have the repeating spinning objects. If you can do them, fine. Odds are that this will slow down your work a lot.